702-604-5579 | wdingee@hushmail.com
Welcome!
Change is hard! As human beings, we tend to hold on to familiar situations, beliefs, and methods, even when they are not working. The supportive and non-judgmental environment of the therapeutic relationship offers a safe setting to explore what in your life is supporting you and your goals, what is not, and to explore new perspectives & options. We cannot change our past, but we can change the way we relate with past experiences here in the present.
---
"You are the sky. Everything else - it's just the weather.
-Pema Chödrön"
---
Finding the right "fit" for therapy is crucial to the process. Research demonstrates that the relationship is the most important factor influencing successful outcomes in therapy. I welcome your phone call or email. I am happy to answer any questions you might have about my practice or my therapy approach. If I do not have the right experience or expertise for your situation, I will tell you honestly and make referrals to the best of my ability. I look forward to hearing from you.
Please call or email me to schedule a free phone consultation.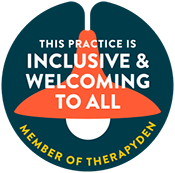 About Wendy Dingee   
I am a Licensed Clinical Professional Counselor, Clinical Alcohol and Drug Counselor, National Certified Counselor, Certified Integrative Body Psychotherapy Practitioner and Teacher, and Board Certified Coach. As a graduate of The University of Nevada, Las Vegas Master of Science in Mental Health Counseling program and specializing in an integrative mind-body approach to therapy, I am currently serving as a private practitioner working with a broad spectrum of clients. Among my areas of expertise are depression, anxiety, addictions, life transitions, stress management, and life coaching.
Let's connect online and get started!